Reavendo os espaços diários escondidos de bebês / Retrieving the hidden everyday spaces of infants
Resumo
In this paper I explore the possibilities of investigating the everyday spaces of infants and young children. Overall infants and young children have been overlooked as research partners in critical geographies and social studies of childhood. The marginalisation of infants and young children as agents in research reflects earlier concerns about the neglect of children in sociology and human geography. Where infants have appeared in sociology or human geography, they have tended to be constructed as 'objects of care' (e.g. in feminist research) and/or 'objects of analyses' (e.g. within population geography). In this paper I argue that exploring the social and spatial experience of infants critiques dominant assumptions about (children's) agency and can provide fruitful insights into processes of subjectification and the reproduction of embodied inequalities.  I suggest three potential agendas for researching infants, in which I engage in a preliminary analysis, drawing upon ethnographic research in a children's centre – parent/carer infants and micro-mobilities; moral geographies of specific infant/parent/carer focused spaces; micro-infant geographies, infant agency/subjectivity and subjectification in specific spaces and times; broader socio-economic inequalities reproduced in infant subjectivities : habitus. The penultimate section discusses some of the methodological and ethical complexities of researching with infants, and questions how (and if) these can be overcome.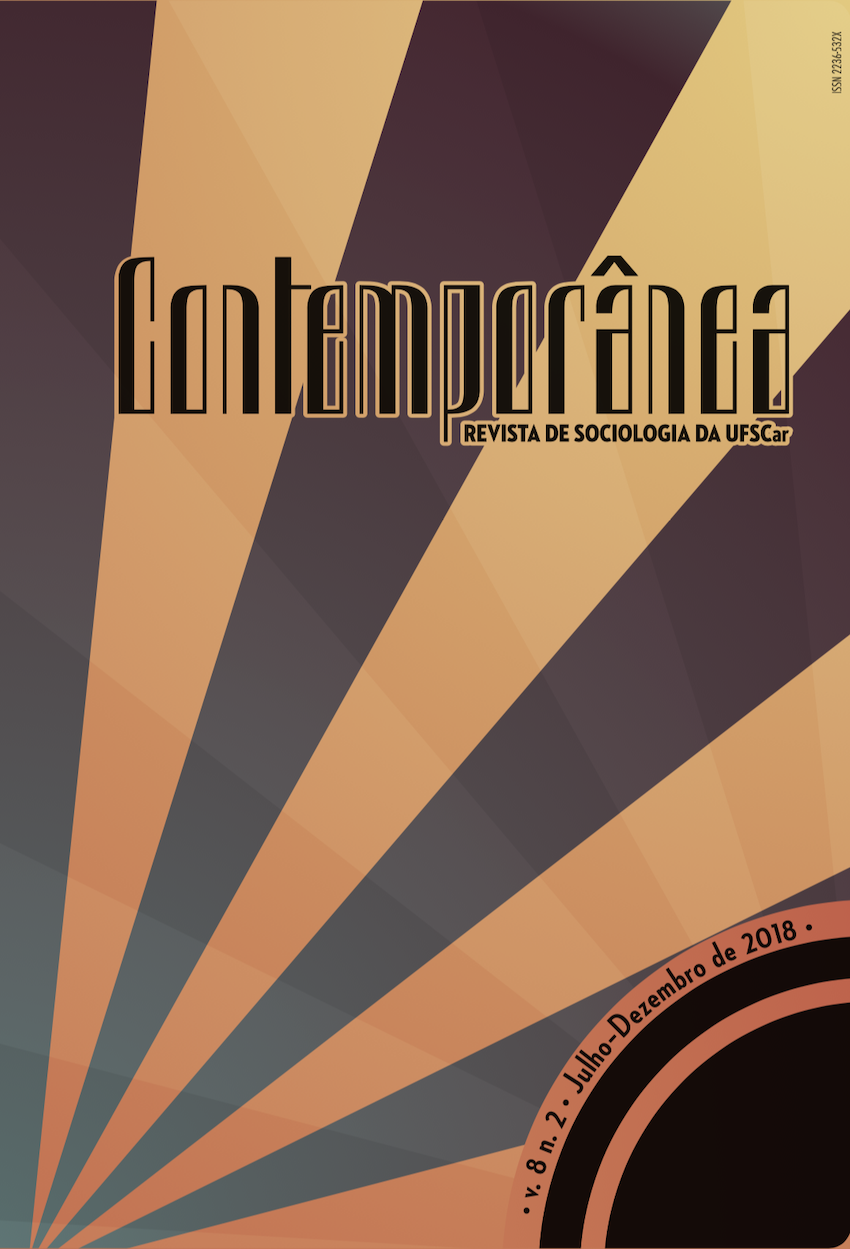 Downloads
Licença
Os autores/as cedem os direitos autorais dos artigos, resenhas e entrevistas publicados para a Contemporânea - Revista de Sociologia da UFSCar, a qual disponibiliza o conteúdo em suas versões impressa e online dentro de uma política de acesso livre ao conhecimento.
Reproduções dos textos em outras publicações podem ser pedidas formalmente ao Comitê Editorial.
Copyright Statement
The authors surrender their copyrights of the articles, book reviews and interviews published to Contemporânea – Revista de Sociologia da UFSCar, which makes available the content in its printed and online versions under a policy of free access to knowledge.
Reproductions of texts in other publications may be formally requested from the Editorial Committee.